3 Accessories You Need To Own To Complete Any Outfit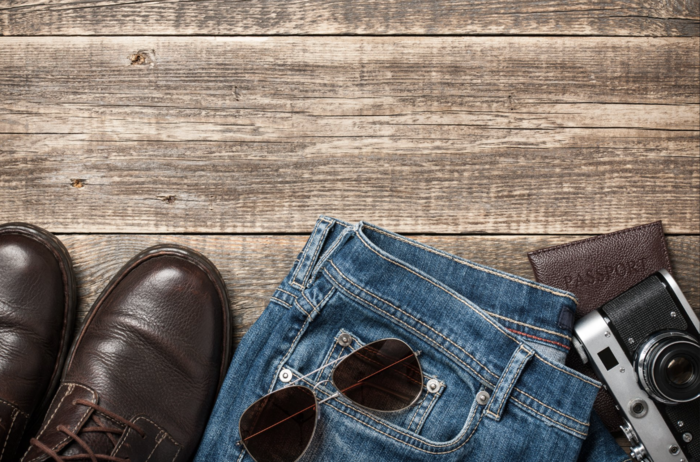 As any fashion enthusiast knows, accessories can certainly make or break your outfit. 
Sure, some great denim, a pair of kicks and a cashmere sweater are all great — but if you're not styling your outfit like someone who knows a thing or two about accessories, there's a good chance your outfit is just not cutting it. Harsh, but oftentimes true. 
But hey, don't fret — today we're here to tell you the top 3 accessories that we think every man needs to complete his outfit, and how these accessories can help make an outfit look more expensive. 
Are you ready to elevate your style to a whole new level? Let's dive in. 
What is the meaning of outfit?
We know this might sound like a strange question to pose, but before we get too far into this, we want to quickly chat about "outfits." 
Outfits are composed of various style items. For most, your standard top, bottom and shoes make up an "outfit." 
But as those of us who love style understand, an outfit doesn't become a true outfit until it has been dressed up with accessories. 
Whether we're talking about jewelry, hats, scarves, ties, belts or sunglasses, men's accessories are greatly underrated. This means that next time you're trying to decide what outfit to wear while out-and-about, we encourage you to think of an outfit as a puzzle that requires multiple pieces to create the full picture. Consider all pieces of the puzzle and you'll be greatly rewarded. 
What accessories should all men have? 
Every man should have a high-quality watch at his disposal. While not every man will want to deck himself out in head-to-toe jewelry, a watch is a non-negotiable piece of "jewelry" that we just can't help but rave about. 
Not only does it add a level of sophistication to an outfit — it also makes an outfit look more expensive and pulled together. When it comes to adding a watch to your wardrobe, never hesitate. The more, the merrier.  
If leather isn't your cup of tea, that's okay. When it comes to purchasing a belt, just make sure it's quality. Not only should a belt be a functional item to keep your pants up, but it should also add a splash of style to an outfit.
Our best piece of advice when looking for a quality belt: opt for leather (or quality alternative), seek out metal finishing and get your belt in the colour of your most worn colour of shoes (i.e. if you often wear black shoes, try a black belt).  
Similar to belts, sunglasses are one of those style items that most men have simply because they're quite practical. However, just because something is practical doesn't necessarily mean you're picking out sunglasses that are elevating your outfit. 
When picking what sunglasses to purchase, consider three things: face shape, colour and style. 
You can certainly purchase sunglasses in a style that feels in line with your personal taste. However, you should always try to pick sunglasses that suit your face shape. Avoid going with the cheapest pair and don't scoop up the first pair you see at your local gas station. 
Trust us on this one: some stylish sunglasses can go a long way towards making your outfit that much better. 
How to make an outfit look expensive?
This is an easy question to answer!
You can make your outfit look more expensive by investing in high-quality accessories. While purchasing luxe clothing is always nice, it isn't always practical or possible. Quality accessories tend to be a bit more affordable — and luckily for you, they quickly and easily make an outfit look more expensive. 
Add more quality accessories to your wardrobe, and you're well on your way to enviable style. 
Visit Us at Grapefruit
We're excited to announce that the doors to our store in the Church-Wellesley Village are finally open again! We have some new and exciting arrivals to choose from this summer, including stylish face masks from Horst and Barcode Berlin, new items from Lacoste (including a limited edition 2020 Pride Ball Cap) and of course, a wide range of both locally and internationally-made accessories to complete your summer wardrobe.
And as always — if you can't make it to the shop, all of our items are available for purchase on our online store!
We hope to see everyone soon! Until next time — we hope you all stay stylish and safe.