New Year, New You: How to Find Your Style in 2021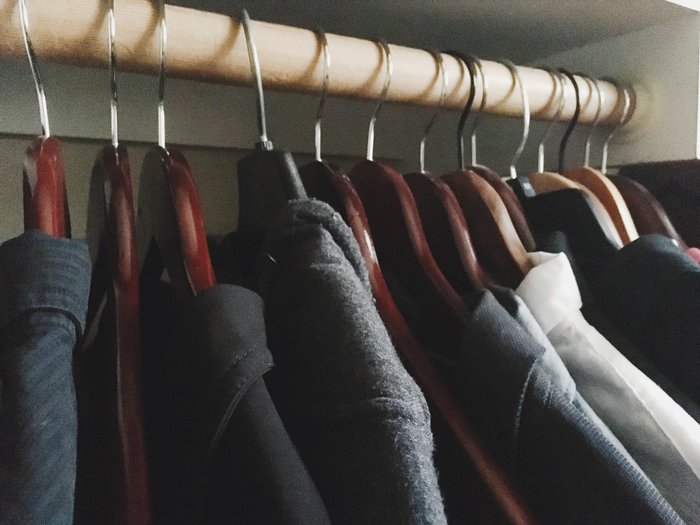 Style is a timeless concept. No matter who you are, what you've done or what you look like, your sense of style is how you express yourself to the world around you. Yours could be eclectic, preppy, streamlined or chaotic. Whatever the case, live your truth!
Perhaps you're here because you're looking for inspiration — you want to shake your closet up but aren't sure where to begin. Maybe you want to take some detailed notes on what's up and coming. 
You won't have to look far. In this article, we'll go over some key fashion trends to keep an eye on in 2021 and how you can develop your New Year, New You style. 
2021 trends: a brief look
Whatever 2021 has in store for the world as far as COVID-19 goes, you can still experience it all while dripping in the hottest fashion trends for 2021 — even if it starts off on your couch. Here's what we have our eye on for the onset of the new roaring twenties in men's fashion:
Tres Normale Racoon Tee

: Statement shirts are very trendy right now. It's 2020, why not add a little humour to your wardrobe? Also, check out this Fight Tank Top that features Barcelonian illustrator MIVOart. Both shirts are perfect, either layered up or on their own!



Arming yourself with a tailored piece with a 70s or 80s cut is a great way to ensure you'll be stylish and ready for when Toronto opens up again. The 90s resurgence is ever so slowly fading into an 80s one. Even the 70s are slowly creeping in for their comeback. 
Colour fashion trends for 2021, as you might be realizing, have diverged. It's about loud colours (pastels, neon) and prints with a sleek fit and having fun with it after the muted, sepia filtered tones that prevailed from 2016 to 2020.
Step One: Take stock
Take a peek inside your closet. What do you hate? Donate it! What do you love? Dig deeper. Ask yourself why you love it and identify how you feel when you wear it. Compare the pieces and find their common denominator. This is the first step to finding and expanding on your style. 
Step Two: Find your muse
Search through platforms like Google images, Pinterest and Instagram. What about these pieces moves you and inspires you? Create a mood board and identify the common themes. Do you lean toward a punk rock look? Vintage? Clean cut and casual?
You can even look to your friends, family and partner to find inspiration within their wardrobe. Ask them where they found their pieces and what they like about them. 
Step Three: Experiment
Stockpiling basics like basic coats, bags, pants and shirts is your first task. These will give you a springboard for everyday looks while being neutral enough to give the more dramatic and eye-catching pieces center stage.
Unsure about what direction to go in? Grapefruit has a ton of deals on basics. Perfect for playing around with different looks. 
Reach out to Grapefruit today
We know that honing in on your style can be overwhelming. Connect with us today for style advice and the best deals in men's fashion.
Always be sure to check out our online shop — we're always open for business online!
Call us at (416) 519-7288 or shoot us an email at [email protected].