Toronto LGBTQ+ Charities You Need to Know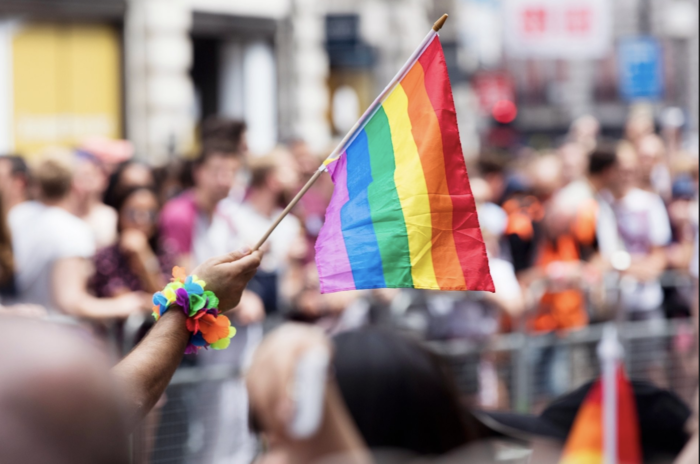 Toronto is home to many LGBTQ+ charities that are continually advocating for lesbian, gay, bisexual, transgender and queer equality, both locally, nationally and abroad.

Notable efforts include peer support services for queer youth, specialized support for immigrants, refugees and asylum seekers, counselling services and training programs that offer education on how to build safer, stronger and more inclusive communities, workspaces and social outlets.

Here, we've listed some Toronto-based LGBTQ+ charities that are doing astounding work towards promoting equality, change and social inclusion in the city.

Egale Canada Human Rights Trust
 Egale is widely known as one of Canada's top national organizations and is one of the leading LGBTQ+ organizations in Toronto. 
Founded in 1995, Egale Canada Human Rights Trust aims to improve the lives of LGBTQ+ people in Canada and "enhance the global response to their issues by informing public policy, inspiring cultural change and promoting human rights and inclusion through research, education and community engagement".
To help address the increased risk of homelessness faced by LGBTQ+ youth, Egale has also founded the Egale Youth OUTreach (EYO) program — a drop-in, crisis-based social service providing support to queer youth facing homelessness.
In its first few years of running in Toronto, EYO has seen a steep increase in referrals from LGBTQ+ refugee and asylum seekers — many of whom are more prone to facing discrimination, rejection and even violence from their home countries. As a result, many of these individuals suffer from mental health challenges and personal trauma.
In addition to addressing the importance of LGBTQ+ mental health in Toronto, EYO is continually pushing for long-term investments and funding from the Canadian government. This is done with hopes that it will allow them to continue providing a specialized support system that recognizes their unique needs (and that many referrals have had difficulty finding elsewhere).
If you want to help Egale Canada Human Rights Trust continue to support LGBTQ+ youth and prevent homelessness in the community, you can find out more here.

Rainbow Railroad

Like EYO, Rainbow Railroad is a Canadian charitable organization providing support for LGBTQ+ individuals escaping homophobia, transphobia, persecution and violence in their home countries. Named after the famous Underground Railroad, Rainbow Railroad has a similar goal — to help queer individuals relocate to safer, more inclusive locations (such as cities in North America and Europe).

Since 2006, Rainbow Railroad has helped over 300 LGBTQ+ people escape state-sponsored violence. It has also received charitable status from the Canada Revenue Agency.

To learn more about how you can support Rainbow Railroad's mission, click here.
Bill 7 Award LGBTQ Scholarship

The Bill 7 Award Trust provides post-secondary scholarships to LGBTQ+ students who are studying at any accredited institution in Ontario and who demonstrate financial need. This award was named after a 1986 Ontario legislation that extended the protection of the Human Rights Code to LGBTQ+ residents. All scholarship amounts are supported through donations. Since 1987, the Bill 7 Award Trust has raised over $120,000 in funds to support tuition fees for LGBTQ+ youth.
To learn more about how you can help support the community's future in education, click here.
CANVAS Art Action Programs

Founded in 2014, CANVAS Arts Action Programs (CANVAS) is a registered non-profit organization that provides interactive and creative training programs to promote gender equity, consent and LGBTQ+ inclusion in workplaces, communities, schools and other public spaces.
The team at CANVAS believes that "harmful, discriminatory attitudes are learned" and that "every person has the potential to critically examine their learned behaviours and beliefs and work towards a more empathetic, equitable and kinder world-view".
CANVAS' learning models work with individuals at all key stages — including youth, teachers and employees.
To learn more about how you can help CANVAS continue to provide workshops, training programs and more gender-based initiatives, click here.

Lesbian Gay Bi Trans Youth Line
The Lesbian Gay Bi Trans Youth Line is an non-profit organization providing informed support to LGBTQ+ youth across the Greater Toronto Area and all of Ontario. Since 1994, the Youth Line has provided peer support services to youth aged 29 and under.
The main mission of the Youth Line is to provide vital information and accessible peer support to LGBTQ+ youth facing specific barriers and challenges — such as isolation, misinformation or rejection from their peers. Their services are entirely confidential and non-judgemental, ensuring that every caller is heard, supported and made to feel safe.
The Youth Line also regularly hosts community events, which celebrate youth leaders who have made strides towards community empowerment, social justice, queer and trans visibility, social services and much more.
To learn more about how you can help the LGBT Youth Line continue to provide specialized support to queer youth, click here.
Inside Out
Inside Out is a Toronto-based, non-profit organization that seeks to further the promotion and production of Canadian, international and LGBTQ+ cinema. It holds a flagship festival in Toronto each year in May (though it has been postponed until October this year). It is one of the biggest LGBTQ+ events in Toronto and the third largest LGBTQ+ festival in the world.
Click here to find out more about how you can support Inside Out and improve Canada's LGBTQ+ visibility through cinema.
The 519

Based in Toronto's Church-Wellesley Village, the 519 has served as a key provider of LGBTQ+ community-based programs and services for over 35 years.
The 519 offers an extensive range of programs available for residents of Toronto and beyond, each of them providing healthy, welcoming and inclusive spaces for LGBTQ+ residents of all ages to meet, collaborate, share interests and more.
A list of their programs can be viewed here. To learn more about how you can support the 519, click here.
Contact Grapefruit

As a proud member of Toronto's LGBTQ+ community at large, our team at Grapefruit is thrilled to support each of these Toronto-based charities. Please take a few minutes to learn more about their vital contributions towards making our city a more empowered, inspired and inclusive place.
Curious to see what we've got in store right now? Check out our SUMMER SALE by swinging by our location in the Village or by checking out our online lineup — we've got up to 50% of items currently marked down! Grab 'em before they're gone!