Your Last-Minute Christmas Shopping Game Plan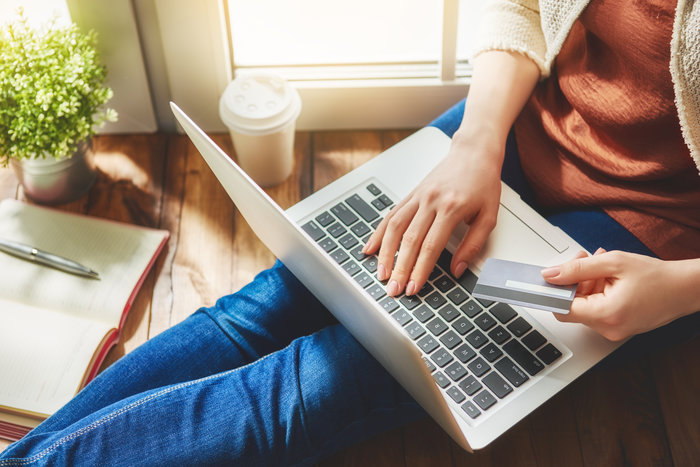 Well, Toronto… we are now officially in lockdown number two. While it's a necessary bummer, it doesn't mean you can't still go Christmas shopping.

In this case, you can spend your time shopping curled up on the couch in your coziest pajamas and an eggnog latte in-hand.
Who needs the crowds of people? Not to mention the long lines, tacky Christmas tunes and sweating in your woolen peacoat. No thanks!
So, many of you are probably wondering where to do your Christmas shopping this year. The good news is that our team at Grapefruit knows that finding that perfect gift for your partner or parent is just as important this year as it was last year — maybe even more-so. With that in mind, we've put together a game plan for shopping online:
How COVID-19 has changed retail
Many of your favourite retailers have online shops that feature the same products that are on the shelves. This year in North America, online shopping as a whole has seen an increase of nearly 30% (and climbing). This is amazing news for retailers that have had to close their doors!
E-commerce is an extra safe, socially distanced option that ensures you'll still get a great shopping experience. Grapefruit has a seriously user-friendly online shop that ensures you have access to the latest trends.
When you make use of the many local digital commerce options available, by either purchasing merchandise or a gift card, you'll be directly supporting your favourite retailers. It also makes taking advantage of that Christmas sale so much easier!
Christmas shopping online — what you need to know:
If you're unfamiliar with shopping online, here are a few helpful tips: 
Be sure to have your credit card information handy, as some sales can go quickly. 

If you're on a budget, always navigate to the clearance or the

sale

section — this is where you'll find discounted, but still equally as hot merchandise. 

Off-season clothing like shorts, swimsuits and sandals make a great Christmas gift. 
As November closes, you might be sweatily asking yourself: 'when should I start Christmas shopping? The answer is ASAP. 
Online retailers, especially smaller ones, have already started budgeting stock, space, and packaging for Christmas shoppers. However, they will likely still become overwhelmed with orders. 
How early or late you start your shopping is a personal preference, but with the lockdown restricting anything except essentials, online is the only way to go. 
Give yourself plenty of wiggle room by starting your online shopping directly after you read this article — starting with these gorgeous living room throw blankets. 
Christmas Recommendations a la Grapefruit
We know that shopping for the loved ones in your life can be difficult. Your dad will insist that he doesn't need anything, your mother hardly knows and your partner says you're the best gift he could ask for. We mean — you know you are, but you probably still want to put something under your carefully decorated tree. And you can't wrap yourself.
Here are some of our favourites for this holiday season:
This beautiful

soy candle

is an echo of sophisticated soirees, inspired by the eternal gin and tonic beverage — perfect for the brooding male.

This whimsical

1000 piece puzzle

is perfect for Mom. 

Check out this

cozy toque

that brazenly announces what you'd like to eat after Friday night drinks with your best friend. 
Grapefruit. We're just a call or a click away.
Our team at Grapefruit understands all too well that this lockdown is tough. We're fellow Torontonians and will strive to make the temporary transition from in-person shopping to online as easy as possible.
We offer curbside pickup, as well as a 14-day return policy, so you can breathe easy. 
Give us a call today at (416) 519-7288 for online shopping advice or some gift recommendations. We're also available by email at [email protected].